Beyond Diversity: Focusing on Inclusion
Sunday: 20 February 2022
Committee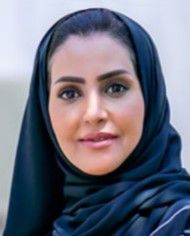 Chairperson
Najwa Al Azaimi
Saudi Aramco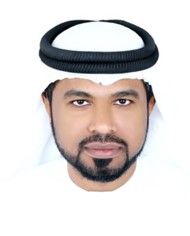 Co-Chairperson
Mohamed Al Marzouqi
ADNOC
Umar Nahdi
Saudi Aramco
Yara Al Zahid
Saudi Aramco
Zahraa Alkalby
Total
Sajeda Barni
Tatweer
Khulood Al Ruwaii
Baker Hughes
Workshop Schedule
Time
Title
Speakers
0830 - 0950

Opening Remarks: Diversity and Inclusion
The "I" in D&"I"—Are We Ready

Najwa Al Azaimi
Chairperson
0950 - 0915

Keynote Speaker

HE Abdullah Al-Swaha
Saudi Minister of Communications

0915 - 0930

(The New Face of D&I)—Ted Talk Style

0930 - 1100

Tolerance to Understanding
Holding courageous and difficult conversations that matter—A facilitated session

1100 - 1200

The Future of AI—Through the Lenses of Inclusion—A debate

1200 - 1300

Lunch

1300 - 1430

Equity versus Equality—Equity is about fairness, whereas equality is about sameness—A facilitated session

1400 - 1515

Panel Session—D&I A catalyst for Sustainability

1515 - 1530
Concluding Remarks
Proposed Workshop Topics
Opening Remarks

TedTalk Style

Facilitated Session

Debate

Facilitated session

Panel Session

HE Abdullah Al-Swaha
Saudi Minister of Communications


Abe Smith
Senior VP of Business Development
Zoom

The "I" in D&"I" - Are We Ready?

What does D&I mean in 2022? Do We Know & Are We Ready?

The New Face of D&I

AI & Robotics in our Diverse Workforce. Have you met the Roomers & Zoomers?

From Tolerance to Understanding

Holding courageous and difficult conversations that matter

The Future of Artificial Intelligence

Through the Lenses of Inclusion

Equity vs Equality

Equity is about fairness, whereas equality is about sameness

D&I: A Catalyst for
Corporate Sustainability

How D&I initiatives can drive sustainable results.
Register
Workshop Registration Fees
| | |
| --- | --- |
| Member | Nonmember |
| USD 550 + 15% VAT | USD 650 + 15% VAT |
Fee includes: Technical sessions, coffee breaks, lunches, Accommodation is NOT included in the workshop registration fee.
Cancellation and Refund Policy
For cancellations received after the registration deadline, a 25% refund will be made to the registrant.
No refund on cancellations received within seven days prior to the workshop dates, i.e. on or xxxx
No refund will be issued if a registrant fails to attend the workshop.
IPTC's Official Travel Partner
MCI Saudi Arabia is IPTC's Official Travel Partner and has secured preferential rates at various hotels in Riyadh for IPTC attendees. MCI Saudi Arabia can also arrange bespoke transportation, city tours and provide visa assistance.
Contact:
Name: Zia ur Rahman
Email: ziaur.rehman@mci-group.com
Number: +966 (0) 508001275
Workshop Guidelines
One day of informal discussions prompted by selected keynote presentations and discussions. Workshops maximise the exchange of ideas among attendees and presenters through brief technical presentations followed by extended Q&A periods. Focused topics attract an informed audience eager to discuss issues critical to advancing both technology and best practices. The majority of the presentations are in the form of case studies, highlighting engineering achievements, and lessons learnt. In order to stimulate frank discussion, no proceedings are published and the press is not invited to attend.
Documentation
Proceedings will not be published; therefore, formal papers and handouts are not expected from speakers.
Work in progress, new ideas, and interesting projects are sought.
Professionally-prepared visual aids are not required; handwritten view graphs are entirely acceptable.
Note-taking by participants is encouraged.
Attendance
Registrations will be accepted on a first-come, first-serve basis. The Steering Committee encourages attendance from those who can contribute to the workshop most effectively either in discussions or with posters. A mix of attendees in terms of geographic origin, companies, and disciplines will be encouraged.
Workshop Deliverables
The Steering Committee will appoint a "scribe" to record the discussions and to produce the full workshop report for IPTC.
This report will be circulated to all attendees as the workshop deliverable within 4–6 weeks following the workshop. The copyright of the report is with IPTC.
PowerPoint presentation materials will be posted on a specific IPTC URL address after the workshop. Provision of the materials by the speakers will signify their permission for IPTC to do so.
Commercialism
In keeping with workshop objectives and the IPTC mission, commercialism in posters or presentations will not be permitted. Company logos must be limited to the title slide and used only to indicate the affiliation of the presenter and others involved in the work.
Attendance Certificate
All attendees will receive an attendance certificate attesting to their participation in the workshop. This certificate will be provided in exchange for a completed Workshop Questionnaire.
Continuing Education Units
Attendees at this workshop qualify for SPE Continuing Education Units (CEU) at the rate of 0.1 CEU per hour of the workshop.